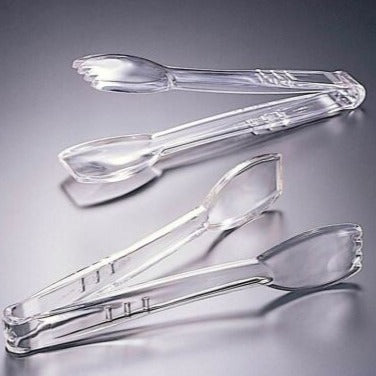 Huang Salad Tongs. Huang Acrylic number H-1133. Brand new, direct from Huang Acrylic.
Materials: Acrylic

Dimensions: 9.13"W x 1.75"L x 3.25"D

Includes one pair of tongs
Built on a rich tradition of providing premium products for discerning customers, Huang Acrylic is a leading manufacturer and marketer of acrylic gifts and awards. Huang Acrylic products are designed specifically for customers, designed with 100% virgin acrylic, with over 40 years of expertise.